WE CAN DO IT ALL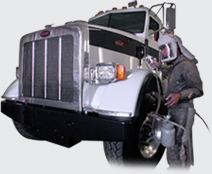 HT&T's Body Shop performs all kinds of repairs to all kinds of trucks. Absolutely no job is too big or small. Our trained technicians will not only give you the attention that you deserve, but will also make sure that your truck will roll out of the shop fixed up like new. In addition to repair work, our body shop has a reputation for its outstanding customization work. The options are limitless, from fenders and custom paint jobs to drop visors and custom hood panels, we do it all and, more importantly, we do it right.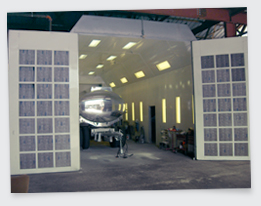 HT&T Truck Center features a spacious 60 foot paint booth that can handle the largest of vehicles, producing a quality finish from end to end. We take pride in our work and offer a warranty on paint application workmanship and quality. We have the capability to refurbish your truck inside and out to make your vehicle look as good as new. Whether you're selling your vehicle or just sprucing it up, we can handle the job.
Come in today for a free price quote!
---
Service Department

808-532-7512
Fax: 808-532-7519

Service Hours

Monday – Friday
7:00am – 3:30pm
Closed Saturday and Sunday